Costs other than the products include shipping freight, destination port fees, local dispatch fees and tax.
1.  Shipping freight
Usually there are 4 ways to ship from China to other countries in the different continents.
1) By air
It is fast, but expensive. So it's usually for small quartz stone samples. The cost for 1 kg from China to most countries is about $10.00 for 7-12 days, and about $20 for 3-7 days.
2) By sea
There're direct line and transshipment with different shipping time.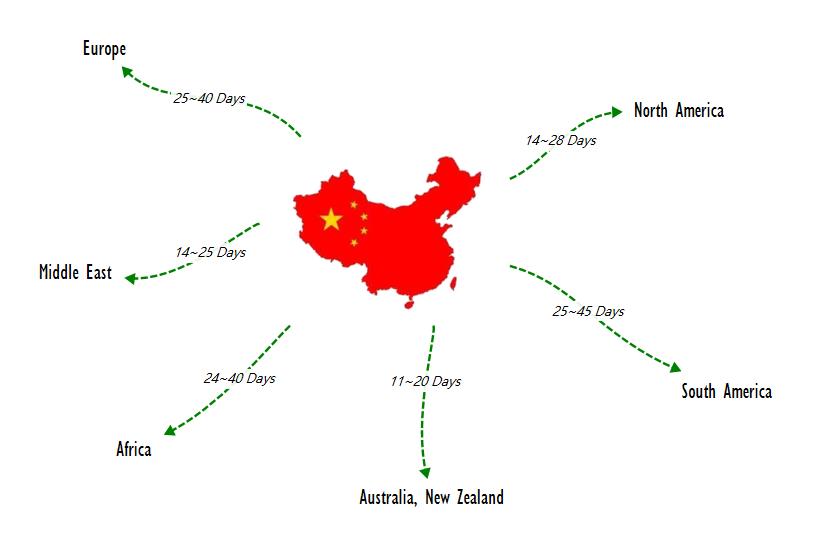 14~28 days to North America
25~45 days to South America
11~20 days to Australia or New Zealand
24~40 days to Africa
14~25 days to Middle East
25~40 days to Europe
The freight depends on the destination port, the shipping time and low or high season.
Here're some rates for FCL (full container load) of a 20 feet container:
To North America, west coast: US$800~2200/ container; east coast: US$2000~3200/container
To South America: US$2000~4000/Container
To Australia, New Zealand: US$500~1500/Container
To Africa:US$800~2000/Container
To Middle East: US$700~1500/Container
To Europe: US$800~1200/Container
China Railway Express run goods services to 51 cities in 15 European countries. The entire transportation time is about 2 weeks. It's faster than by sea while the transportation cost is much higher. It is about 2 times of the sea freight. But currently about 30% of the cost can be covered by the subsidies of Chinese government.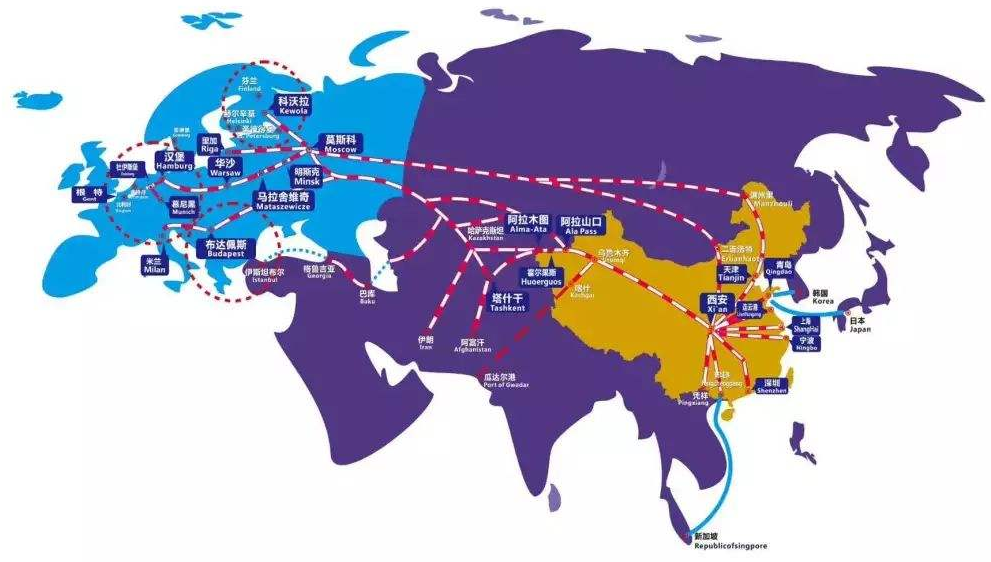 4) By sea & train
This way is often use by inland countries or cities such as Russia or other countries in middle Asia.
The transportation time and cost is between by sea and by train.
You can choose the suitable transportation method according to your situation. Then check the rates from different shipping agents. You may receive very varied quotes based on different shipping time and seasons. We can also check the rates in our side for you to get a good one.
After the goods arrive at your port, you will import them. There'll be some importing costs.
2. Destination port fees
Customs Clearance Fee
Unstuffing Charges
Discharge THC
DOC (Documentation fee)
Delivery Order Fee
Fuel surcharge
Agency Fee
Other Fees.
You can check these fees from your shipping agent. Usually, all of these fees are about $600-$800/Container
3. Local dispatch fees
This cost is from the sea port to your address. The normal cost is $500-1000.00 based on the distance from the sea port to your address.
4. Tax and Duty
There'll be VAT (Value Added Tax) and import duty. The rates depend on the policy of your country. You can check the tax rate based on the HS code:
HS code for Quartz Stone, Quartz Countertops or Quartz Worktops is usually 6810.1910.00 and 6810.9990.00. It may also be 6810.1100.00, 6810.9100.00, 6802.9990.00, 6802.2300.00.
Usually, the tax rate is about 0-25% of your importing amount.
Hope this information will be helpful for you. If you have further questions about importing quartz stone or quartz countertops from China, please don't hesitate to contact us by AQ@auroraquartz.com.