Why are quartz stone products becoming popular in commercial projects?
When quartz stone was first launched, the market was mainly focused on high-end residential applications such as kitchen countertops due to its high price. As a perfect substitute for natural granite and marble countertops, quartz countertop has become a favorite choice of homeowners for the past decade.
With its evolving popularity and the rapid development of the entire quartz stone industry, especially the establishment of a large number of large scale quartz stone factories, the price of quartz stone products has dropped a lot. This makes quartz products become available for cost-effective projects in commercial areas. More and more quartz stone manufacturers are expanding their scope to provide solutions for commercial applications in areas like hotels, restaurants, bars, hospitals, offices and laboratories. Now quart stone products have become the first stone choice for the interior decorations of commercial projects. You can see a lot of quartz stone products in the commercial areas around you. For example, quartz vanity top in the hotel bathroom,  quartz table tops in the restaurant, quartz conference table in the office, even quartz flooring tiles in the shopping mall.
In these high traffic areas, the outstanding characteristics of quartz stone products – the possibility to have natural stones' colors and patterns, better durability and easy maintenance – have won a lot of praise of designers and investors working on commercial projects. In addition to these advantages, the environmental benefits of quartz stone are attractive in today's green buildings and the era of sustainability. Many quartz stones can be manufactured using recycled raw materials, such as glass, mirrors, feldspar, granite, and porcelain that may be wasted, directly entering the landfill.
What quartz colors are used mostly in commercial projects?
The most popular colors in commercial projects are white, grey, beige and taupe. They are widely used in areas like hotel, hospitals or offices and the finish is often polished.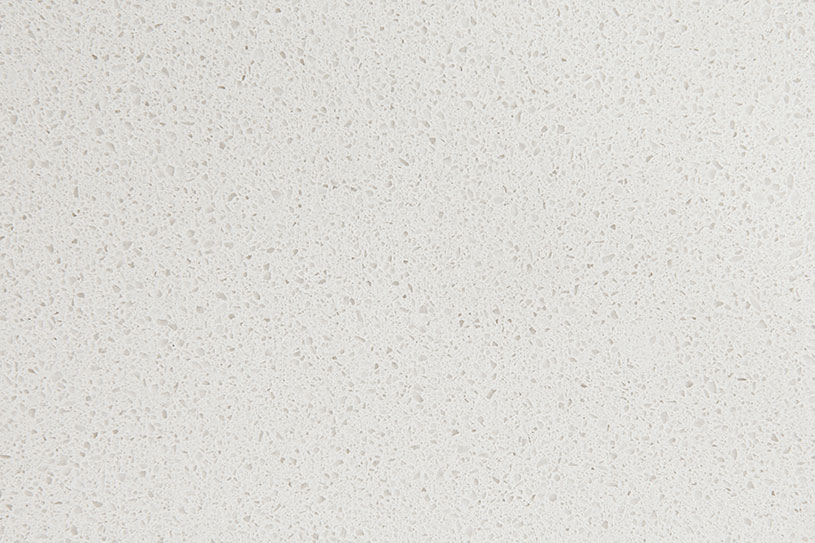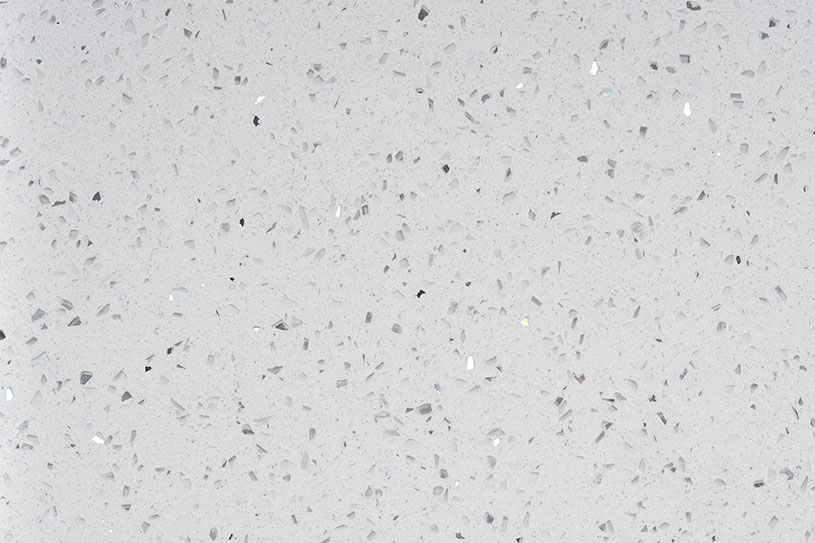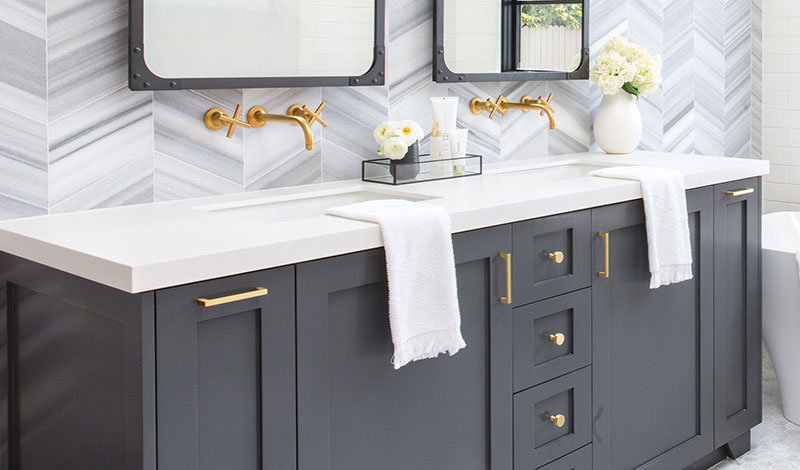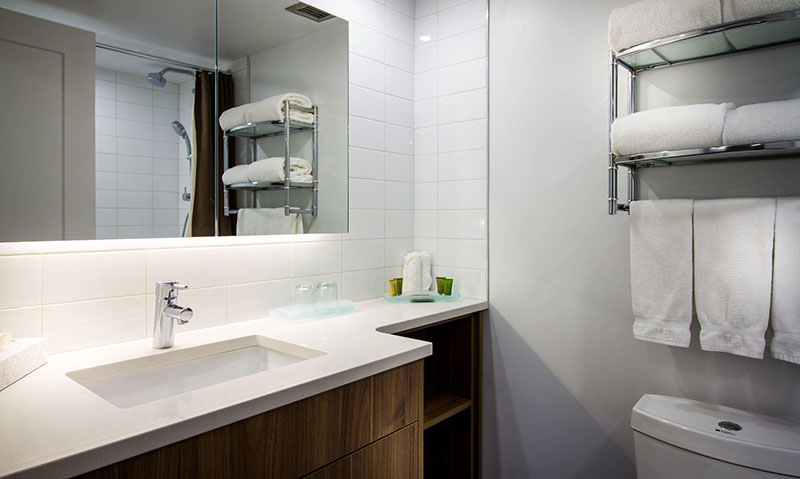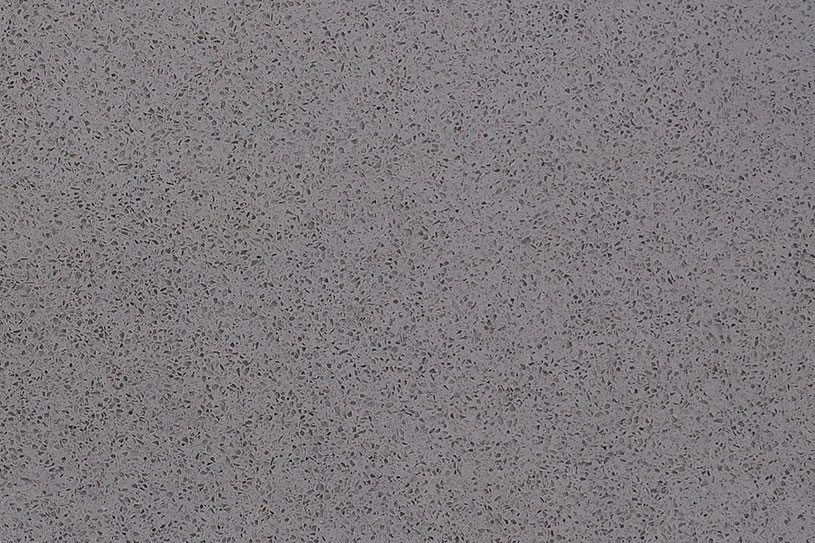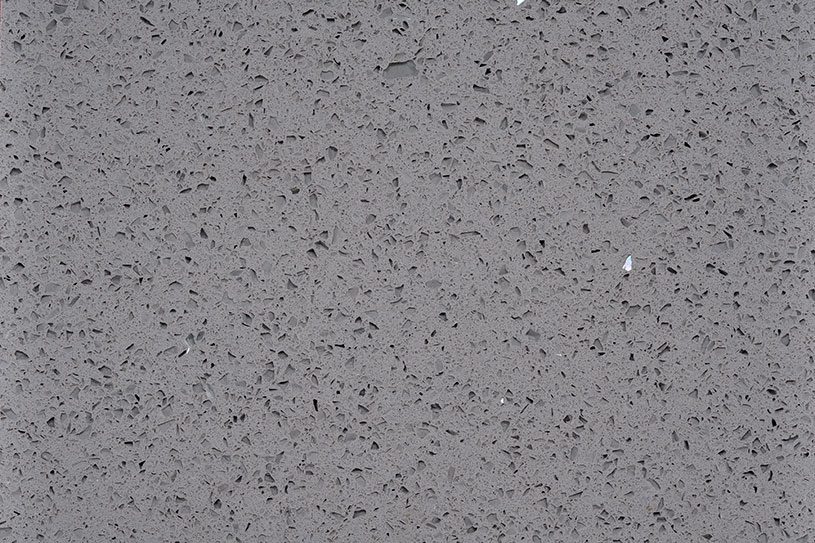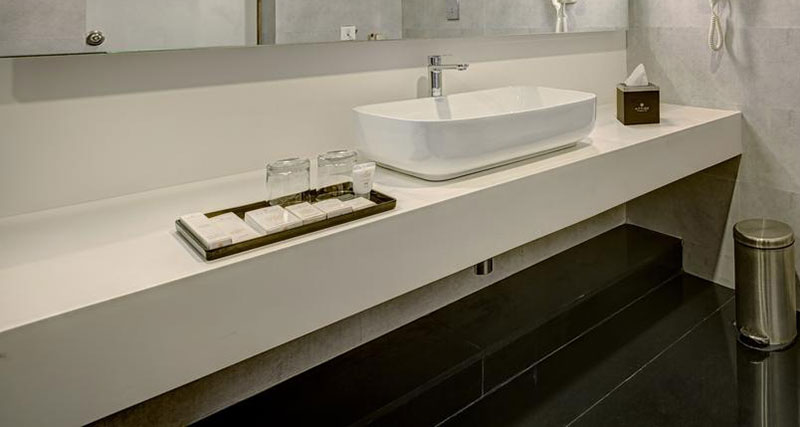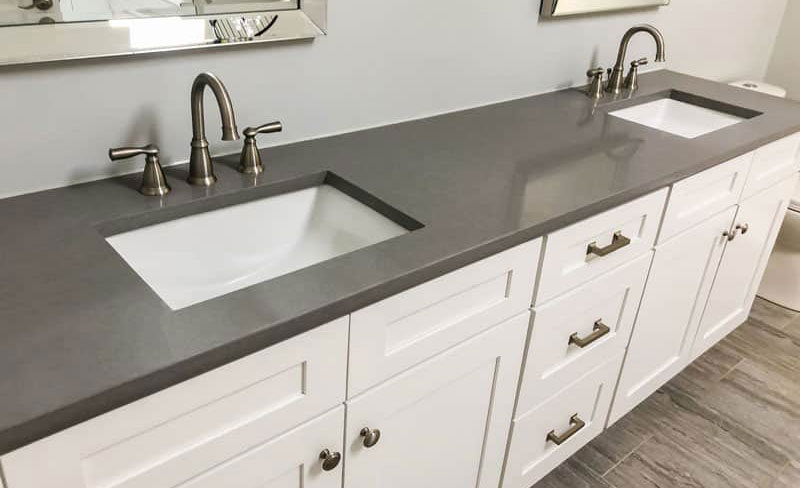 Some unique colors matched with the decoration style and ambiance of the space have increased interests in the market now. For example, the marble looking colors like calacatta quartz and carrara quartz, or concrete like quartz. They're becoming popular, especially in areas like restaurants or bars.