If you plan to import quartz stones and quartz countertops from China, you may search online or attend some stone fairs to find your suppliers. Then you may get information about dozens of quartz stone manufacturers with different sizes, large-scales, big brands, medium scales, and small-scales. Which one is the right one?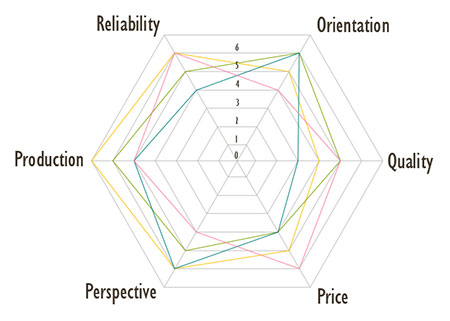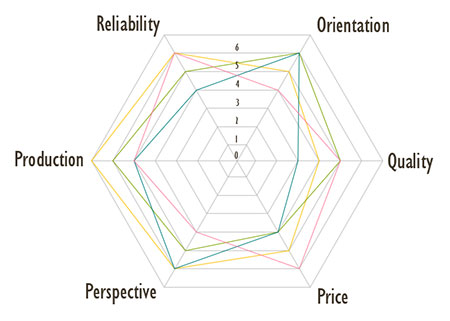 Here're some important points:
1. Reliability
You're buying from China because of low-cost labor or savings in duties. So you're looking for the best prices. But for international trade, there's a more important aspect than that. There's the security of transactions. There's the responsibility for quality. There's on-time delivery. All of these become the most important thing: reliability. Many buyers including importers, wholesalers, contractors, and online retailers, who have bought different products from China found out that the reliability matters most in their long-term business relation.
2. Orientation
 The right supplier does not have to be the larger the better. The larger one looks more powerful. However, its operating and sales costs are much higher, and these costs are added to the product prices. It's a better idea to match the orientation of your business with your suppliers. You can look at the 3 key factors: products, prices and qualities.
3. The perspective and vision of the owner or managing director
This is very important for choosing the right supplier of quartz stones and quartz countertops. In many Chinese quartz stone factories, the boss does not directly participate in the operation of the factory, but his concept directly affects the management team under him. And this affects the thinking of the employees at the next level. If the boss has a good perspective and vision and is flexible in cooperation, you will get better support and communicate easily, especially when there's a problem during your buying.
4. The production planning and the quality concepts of the management team
It is also important to check whether the factory's production planning is reasonable or not, for reducing the risk of delayed delivery, and whether the quality supervisor has good concepts in quality control. Regardless of the size of the factory, if the production planning is good and the quality control processes strictly in the entire production line, your orders are more likely to be completed on time and in good quality.